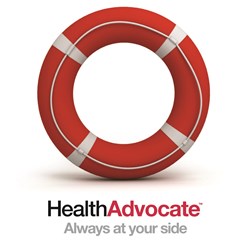 I recently spoke with a fellow Occupational Therapist in our area. She and I often converse about ways to most effectively instruct functional exercise into the lives' of people with physical limitations. Anyway, she has a hard time grasping my comfort in teaching large group classes functional exercise movements. She is concerned with safety of movement and appropriate observation of corrective form. She only feels comfortable with one-on-one training. Which explains why she does what she does, and I do what I do! But I can't help but think there are very easy ways to incorporate functional fitness in to large groups in a way that is effective, safe, and enjoyable.
I specifically train with special populations: such as the elderly and the developmentally and physically-disabled. There are obvious ways to keep things safe through the use of a chair for exercise, but it is so limiting. Most people do not have a chair within reach when they fall. You should teach functional fitness in a way that most directly mimics the obstacles one experiences in daily life. In addition, chair exercise can become boring very quickly (at least for the client's I work with, anyway). You should change things up at every class. Try to keep the format the same: a few minutes to socialize before class begins, then gather up the equipment you will need to begin, do a proper dynamic warm-up, and jump into the 'meat' of the class, followed by a cool down, and relaxation techniques. Other than that, everything changes!
A few of the ways to ensure the class is completing the exercises in a safe manner is through proper instruction. Instruct a movement or two, complete it slowly at half the normal tempo, and then begin to increase the tempo. Only introduce 1-2 new movements each class. Do the same type of movement in several different ways, but use the same muscle groups. For example, teach client's how to do a squat properly by having them stand up and sit down in a chair. That will be the basic building block for the movement. The next week or so practice it while holding a ball out in front of your body and use the momentum of your arm swing to lift up out of the chair. After that it may involve a partner-one partner starts sitting with the ball in his/her hand, he/she Public Health Articles New York Times then stands up and throws the ball to the partner who is sitting-he/she repeats the same pattern back to his/her partner. This process is completed for reps or time. The progressions are endless. It can get really fun once the class is ready to stand-up and do squats-the Add-On game is a fun one to play to ensure laughter and enjoyment! Make sure to allow equal times of sitting and standing or resting and working. If you complete a series of exercises created to increase heart rate and blood pressure, then follow up with a recovery exercise such as a Brain Gym game or challenge. This helps prevent fatiguing too quickly and therefore reduces the chances of falling. As the classes' overall endurance improves, l increase the "working" portion of the class.
Another obstacle people run into with large groups is keeping everyone moving. As an instructor of larger groups, one has to be high energy, loud, and motivating-and not afraid to look silly in front of everyone. Standing everyone in a circle for large group exercise (especially if you do not have mirrors around)-you can see everyone that way, and moving in different directions is not so difficult. Everyone should have something in their hands or under their feet, whether it be hand weights, resistance bands, medicine balls, paper plates, etc. This is key to keeping people's attention. Besides the warm-up and cool down, always have something for people to manage while they exercise. It requires extra focus by the participant and less "chatting" takes place as a result. An example of this, use the paper plates a lot for leg exercises (can be done standing or sitting). Place one paper plate under one foot and the participant will slide his/her foot forward and back or around in a circle in a rhythm that you sounds really cool when everyone is on track. Constantly change tempos in order to keep everyone focused and laughing. Music goes a long way in creating participant compliance as well. Ask participants' what kind of music they like to listen too, and try to have something different playing each week. Old rock and roll work great for cardio, country and gospel work great for cool downs.
At the end, try a fun light-hearted game or activity. Ask the group in the previous class what they want to do next time so people have something to look forward too or plan for. For example, one wheelchair class I teach loves to do parachute games. So I ask them to work hard for me during the early portions Body Care Face Pack of the class and we will end with their favorite parachute game. This usually creates a feeling of anticipation and desire to work hard to get to the end. Plus when people end the class laughing and having fun they will have forgotten about the "hard-work" they just did and want to come back.